Universal Aluminum Enclosure
FD-Series
Desktop form-factor universal aluminum enclosure
FD-Series metal enclosures are manufactured by bending aluminum into a clever simple structure with a minimum of screws. It can be used as a multi-purpose electronics enclosure in a number of customer applications. Available in raw unpainted aluminum, or painted or coated to customer specification in a number of colors. The surface can be customized for controls and connectors, drilled, milled or laser-cut for varied applications. Our FD-enclosure is the basis for Micropolis
1235
and
1255
floppy drives.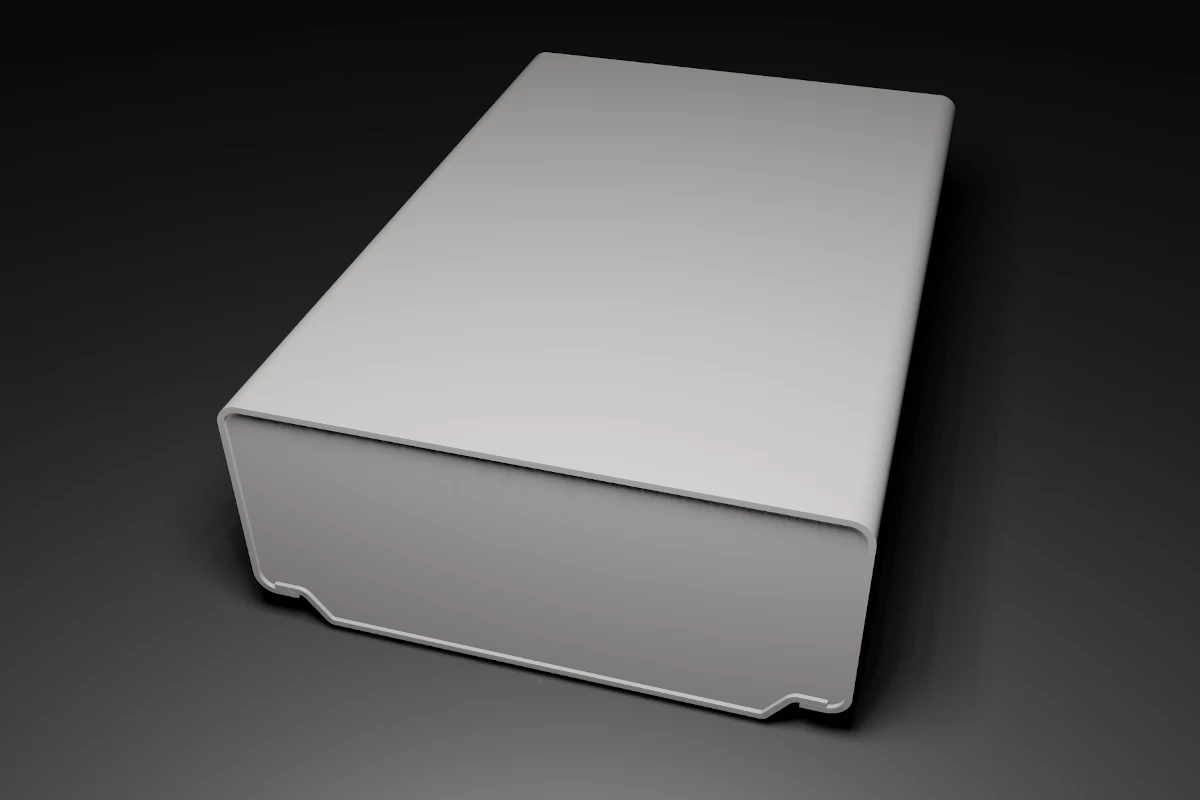 Light and durable
Made from aluminum, the enclosure is lightweight yet strong. Very good weather and seawater resistance makes this material a perfect choice. After the lifespan of the housing, aluminum can be easily and fully recycled.
Simple construction
A C-shaped cover slides over a U-shaped base plate. An upward bent front and rear plane forms a closed box.
Versatile
This enclosure can be used in various industries and fields. As IoT network enclosure, sensor enclosure, embedded PC case, instrument enclosure, industrial control box, htpc or home electronics chassis.
Customization
We offer customization services for our enclosures. You may change the appearance of this chassis by machining, by punching holes or cutouts, via printing, painting or various coatings. Stock enclosures may be inkjet or silkscreen printed, laser marked or engraved and we offer to produce units with custom CNC machining, laser cutting or punching / forming according to your requirements
Availability
FD-enclosures are available unmodified immediately in two sizes and with customizations upon request. No purchase quantity requirements. Minimum order for stock units is 1! With customizations, please ask for a quote.
Model & Dimensions
Model
External Dimensions (mm)
Weight (g)
PDF
STEP
W
H
D
FD 14-6-20
140
63
204
120
-
.step
FD 18-8-26
184
80
265
140
-
.step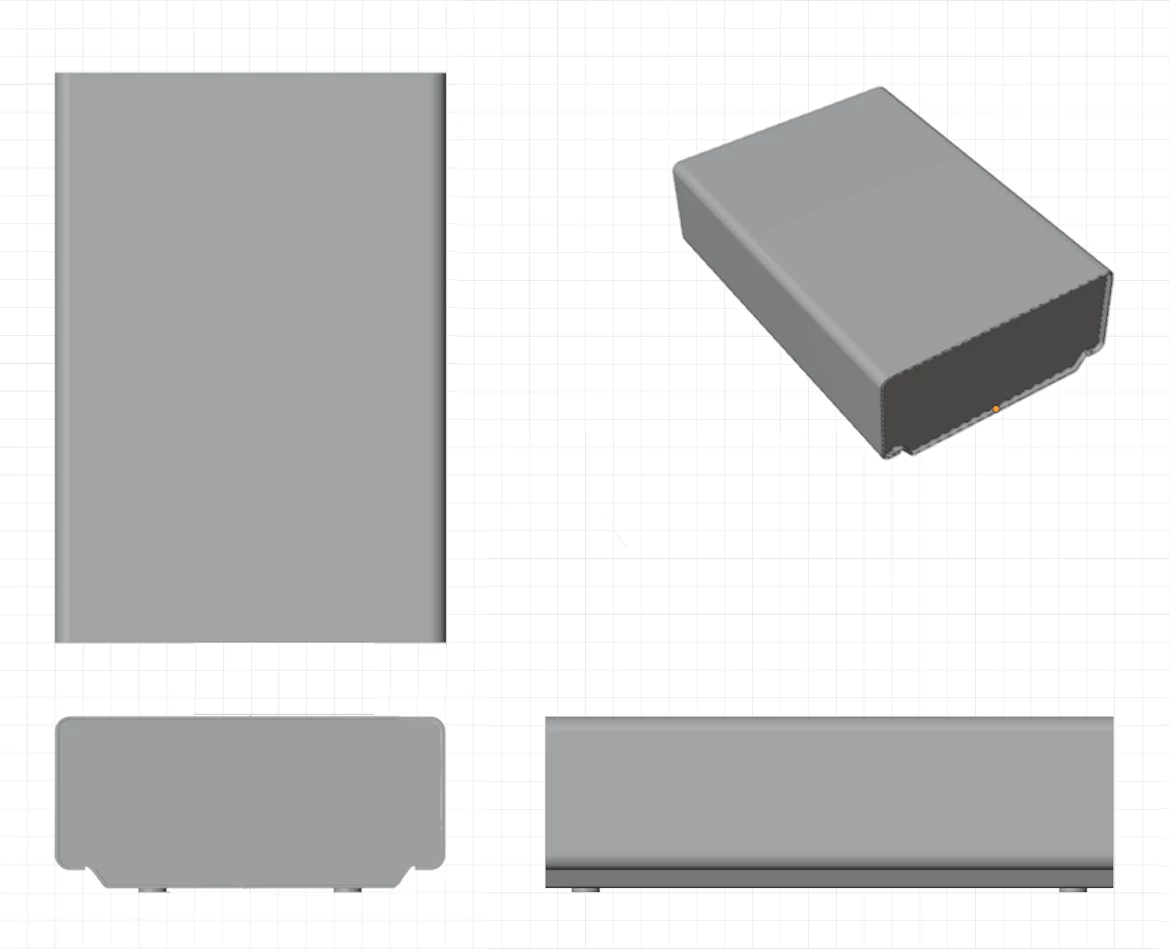 Specification
Made from bent aluminum
Aluminum EN AW-5754 (AlMg3)
At minimumum only four screws M3
Light and durable
Shipped with four rubber feet
Two parts, base plate and sliding cover